Yeah, I never thought this day would come, but today I´m offering you my first freebie: A doubleside template in *psd, downloadable with either english or german wordart!
This is my layout with it: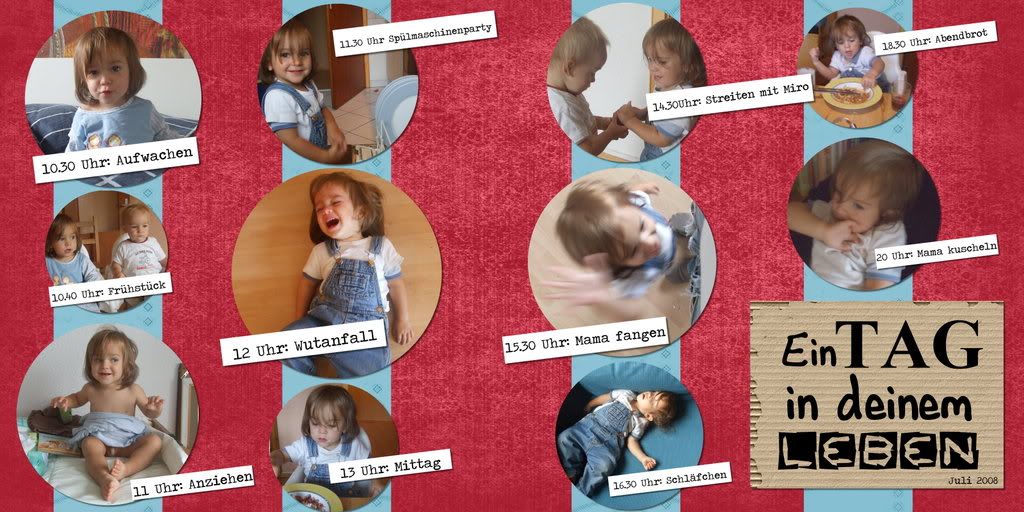 My aim was to capture those everyday moments in my son´s life, like breakfast, naptime, fights with his brother, so for one day I followed him with my camera and tried to make a picture every one or two hours. I liked this project so much that I intend to do the same for all of my 4 children, so I turned this into a template:
You can get the version with english wordart (like shown in the preview above)
here
, and the german version (like in my layout)
here
.
Please leave me a comment if you like it and if it all works, and I would LOVE to see what you do with it!